2016 NAPLAN Results - How does Queensland stack up?
Written on the 1 August 2016
Despite showing some improvement from previous years, Queensland still clearly trails Australia in terms of average scores across all years and disciplines according to the 2016 preliminary NAPLAN results. Of the four years and five learning areas assessed, the only mean scale score in Queensland that was higher than the Australian average was Year 5 Grammar & Punctuation. Therefore, students in the sunshine state remain below the Australian average in all years for Reading, Writing, Spelling and Numeracy.
The results of the 2016 NAPLAN testing have been provided below to compare Queensland v Australia using the mean scale scores.
---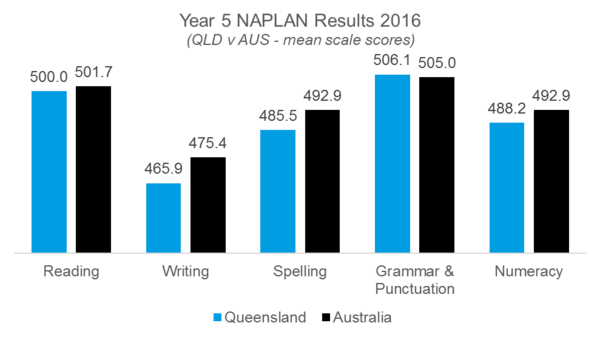 ---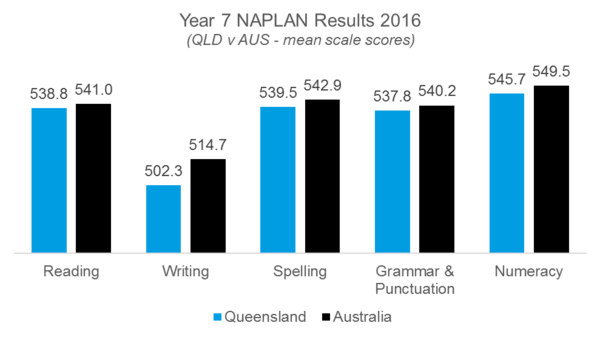 ---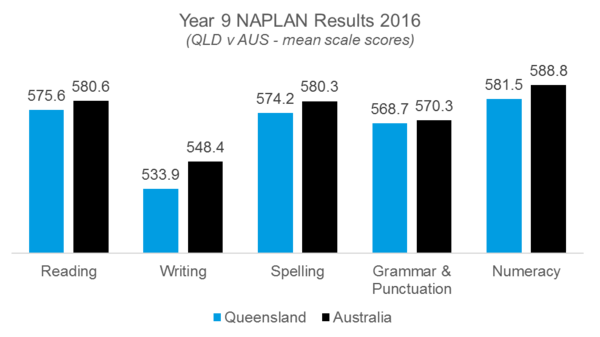 To find out more, please visit the NAPLAN website - http://reports.acara.edu.au/NAP/NaplanResults.