Get ready for school in 2019!
Written on the 12 December 2018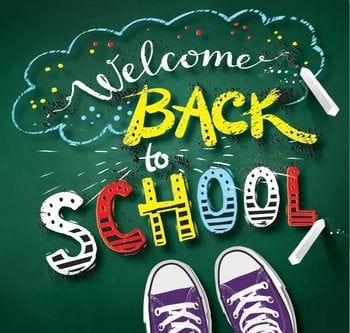 Here are some tips that will give your child the best start for school in 2019!
Structure
School holidays can be a great time for children to just have fun and enjoy time with their friends. When the holidays are coming to an end, parents can find it's a struggle to get their child thinking about school again. We know from experience that having a structure for your child is very important so that they are prepared and ready for their first term back at school.
For example, over the holidays you could spend time with your child to help develop their skills of sitting quietly and concentrating on new tasks for regular and longer periods of time. Getting them involved and organised with a 2019 school timetable and planner is a great way of preparing them mentally for starting school again after the holidays.
Encourage your child's organisation skills and their efforts with this. Developing a good routine will reduce any challenges and allow your child to focus on learning new things at school.
Cultivate a good routine for regular quiet time and learning. Providing a designated work area where your child can work away from their siblings or other distractions like the T.V. is very important. If your child is using technology as part of their tasks, encourage them to use headphones to reduce any white noise or distractions.
Children are likely to want to move about the house while working on their iPad or laptop, but we know from experience that this may not be beneficial when learning.
Having a designated work and study place will assist in developing the mindset that; when they are working in that space, they are studying, and when they are elsewhere, they are not studying.
Confidence
We know that children who are confident and happy at school look forward to the idea of moving up in grades and starting a new year without any anxiety or stress.
Developing your child's self-confidence is very important and there are many ways parents can be involved with this process.
Praise your child for the little things and especially the things they are already confident about. Help them with taking on new tasks and support them initially so they are happy to try new things. Make a big deal out of their achievements and encourage them to try the same tasks on their own afterwards.
Building self-belief is most important, but sadly for many children, this is not something that comes naturally. Listening closely to your child when they talk about themselves is important for picking up on confidence and self-belief issues. Developing a healthy self-image is determined by how they talk to themselves about the world around them, which includes school.
Encourage your child so that their self-talk is positive and not negative after all, it takes the same amount of energy to be positive about ourselves as it does to be negative. Some children develop their self-talk from listening to their friends and this can have either a positive or a negative influence on them.
So, for example, if your child says things like, "I'm no good at Maths", encourage them to change this to instead say, "Maths can be a bit hard, but I am getting better at it every day!" Children also learn to believe in themselves through listening to their parents speak about them, and based on what they hear, children will adopt the mindset of "I AM WHO YOU SAY I AM" (parents take note).