How to reduce your child's stress at exam time
Written on the 2 August 2019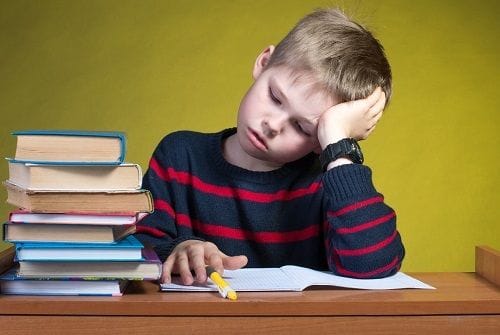 Exams are something that children get used to taking during their time at school, but they can still be extremely stressful. Students can feel a lot of pressure to perform well, even when being tested in their younger years.
When your child is coming up to exam time, helping them to prepare can reduce the stress that they face. Helping doesn't just have to mean assisting with studying, but can also involve making sure your child still has time to relax and be a child.
Here are some of the ways that you can help to reduce stress for your child when sitting exams becomes a big topic both at school and at home.
Talk About It
Being open about the exams and what you expect of your child can help to keep stress levels low. Although you want your child to do well, piling on the pressure is unlikely to help them if it just causes stress. Emphasising that you care most about the effort that your child puts in can help them to stay relaxed, and it will often produce good results without the pressure. Allow your child to talk about their feelings too, and to come to you if the upcoming tests are making them feel worried.
Spend Some Time Studying
Some revision and practice as the exams approach can help your child to prepare and feel like they're ready to be tested. You might be able to get some practice questions from your child's teacher or some revision materials. Some children will benefit from tutoring, so finding a home tutor outside of school can be most helpful. While it's a good idea to study, try to avoid too much pressure on completion of tasks if it leads to stress. Planning a timetable can ensure enough study is completed without making your child anxious.
Find a Quiet Study Space
If your child needs to spend some time revising for exams, make sure there is a quiet space to use. There are so many distractions that can make it difficult to study, from computers and other screens to what's happening outside. Setting up a place that has everything needed to learn and practice will help to remove some of the most common distractions. If you hire a home tutor, make sure you have a space where both tutor and student can sit comfortably and go through the study materials.
Recognise the Importance of Rest
While preparing for exams is important, you also need to remember that being well-rested is important too. Your child needs to get enough sleep to have the necessary focus and energy to revise and to take their exams. Your child should also get to take breaks while studying and have plenty of time to play during the day too. There's no point in trying to get your child to study if they're tired, distracted, and frustrated. Having plenty of free time will ensure your child is at their best when studying and taking their exams.
Help your child to reduce stress in the run-up to exam time by providing assistance with learning but maintaining a relaxed attitude too.