Making the Most of School Holidays
Written on the 10 December 2018 by Julie McKenzie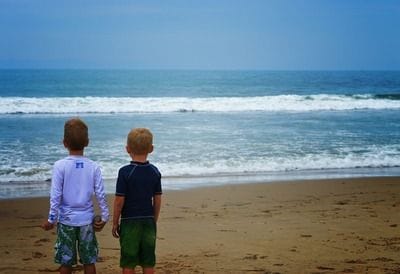 In those idyllic days, twenty five years ago, when my own children were just starting school, the school holidays were looked forward to with much anticipation. As a teacher, life for us at this time was so much easier than for other parents, because our holidays meant time together. It was a time for having experiences outside the school environment. It seems that for many families nowadays, when both parents are working, those wonderful times together get shorter and shorter.
Finding a way to still give children these experiences, away from the classroom are so important. Much of what happens inside the school assumes that children have a basic understanding of life outside the school yard and away from the television or computer at home. Reading material, whether fact or fiction, is based around events or ideas which it is expected children understand. If your child has never travelled outside their big city, or alternatively never travelled into a big city, their understanding of life in these environments is quite limited.
There are children who have; never been to the beach, never touched snow, never been fishing, never smelt a cow yard or never picked strawberries. Do all these experiences matter? Well, as stand-alone events no, not at all. In the bigger picture however, the more we enrich a child's world, the better.
Budgets do not have to be big to provide worthwhile experiences. Councils of all sizes throughout Australia invest in our youth in a variety of ways. Local museums and libraries have holiday programs, as well as providing exhibitions specifically aimed at younger children and up to young adults. Many commercial ventures offer holiday rates to make activities more affordable. Even better than these are the ones which are free. There are parks with specifically designed children spaces, as well as bike trails built just for children. History paths weave around our villages, towns and cities which are mapped out and begging for feet to wander along, while reading information posts. And our stunning array of national parks keeps on getting better every year as they cater for people of all ages and abilities.
You don't think your child will like any of these activities? Maybe it's not the activity which counts. Maybe it's just having your undivided attention for a few days which matters more. To get the best from holiday time, not only do children benefit from visiting different places, but having that family time together provides the opportunity for relationships to realign after a term of rush, rush, rush. Involving the children in the decision making and listening positively to their suggestions makes the likelihood of successful ventures much more likely.
For some great activity ideas, visit
www.letsgokids.com.au
and
www.brisbanekids.com.au
.
Author: Julie McKenzie